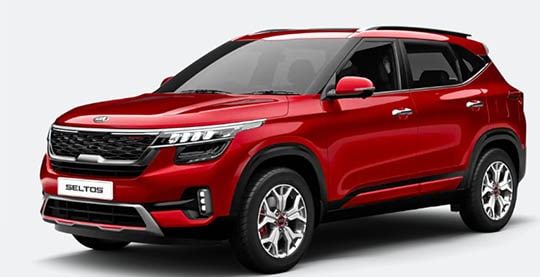 Noblesville Kia Dealership Near Me

Since the beginning, Kia of Fishers has been proud to serve Noblesville, IN. Today we continue to serve the community with affordable, high-quality cars, SUVs, and minivans.  In our experience, new and used car shoppers have benefited from our
Kia dealership's
commitment to satisfaction.  To make sure we are meeting our customer's needs, we are always expanding our new and used car inventory with all of the latest Kia models.
This includes the new Kia K5 (formerly Kia Optima), Forte, Rio, Stinger, Cadenza, Sorento, Carnival, Sedona, Seltos, Niro and Sportage, and Telluride. As a further convenience, we also offer finance and new car lease options at our Noblesville Kia dealer. As we continue to grow, we keep improving our operations to make it easier for you to buy a new Kia for sale in Noblesville, IN. This means that we are consistently looking for new ways to provide better Kia prices. It also means that we are strengthening our team with committed customer service representatives who share your interest in helping you find the best Kia for sale in Noblesville.
Keep reading to learn more about the services that we offer at our Noblesville Kia dealership.

Return To The Top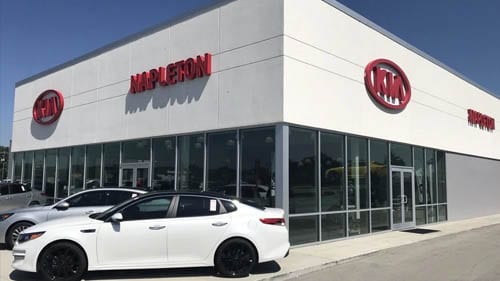 New Kia Cars & SUV's For Sale in Noblesville,IN

With a solid reputation for award-winning cars and SUVs, we make t our responsibility to offer the finest selection of new Kia models for sale in Noblesville, IN, Starting with the Kia K5 (formerly the Kia Optima), to the Forte, Stinger, Sorento, Sedona, Stinger, Niro, Soul, all the way up to the Telluride, we offer premium choice vehicles at an affordable for everyone. We also provide a full package of rewards and benefits to add on to the value of our new Kia inventory. To show you what we mean, every new Kia car and SUV comes standard with an industry-leading 100,00 mile/10-year warranty. Backed with low maintenance, and an affordable price point, we're making it easier for everyone to enjoy the finer things life. All the while, proving an endless supply of Kia deal, and incentives. Sound interesting? If so, it's time to start shopping for a new car at our local Noblesville Kia dealership near you
Return To The Top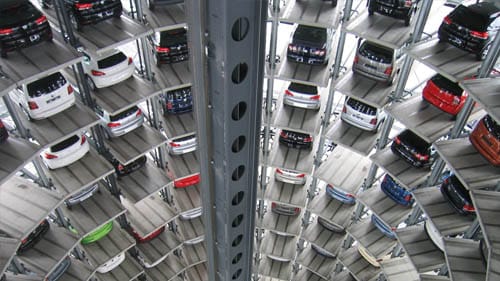 Used Kia Dealership in Noblesville, IN
If you're looking for the best way to get more for your money, buy a new pre-owned Kia for sale in Noblesville, IN. With a more affordable model trims to choose from, and more premium features, our used Kia inventory is fantastic. Not only will you find the best price on the best car for you, but you will also be able to elevate your standards. What's more, you also have more cars to choose from. Not to mention, we also offer certified pre-owned Kia vehicles. That's right. You can enjoy all of the benefits of driving a new pre-owned car without taking on any of the risks. We're talking extended warranty coverage, roadside assistance, and thorough 164-point inspection. If that's not enough, we also offer a free CarFax report. Can you see yourself buying a new pre-owned Kia for sale in Noblesville, IN? If so, time to make an appointment

Return To The Top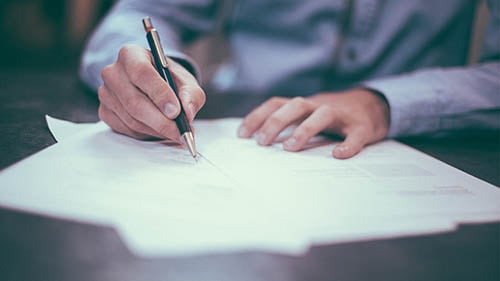 Finance, Lease A New Kia For Sale in Noblesville, IN

Once you discover which car is the best for you, visit our Noblesville Kia finance center. Here, one of our financial advisors will help you decide if you should buy or lease a new Kia for sale. We can also help if you're not sure how to approach bad credit or no credit auto loans. As the premier Noblesville Kia dealer, we understand how vital auto finance is to car buyers. With this in mind, we have organized a team of progressive, forward-thinking financial advisors that are well versed in Kia finance and lease agreements. We are also continually expanding our network of financial institutions to help you find competitive auto financing terms and rates. To find out more about our Noblesville Kia lease options and finance options, make an appointment.

Return To The Top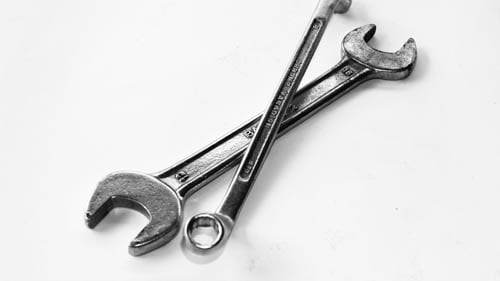 Noblesville Kia Maintenance Center
At our local Noblesville Kia dealer, we understand how important your vehicle is to you. Therefore we offer affordable and reliable Kia maintenance services to everyone. Even if you're looking for preventative Kia maintenance services, we've got you covered. Our service technicians are experts in auto repair. From oil changes, engine repairs, and everything in between, our local Noblesville Kia dealer can help you keep your vehicle up and running. We utilize a state of the art service center to run diagnostic tests on your vehicle and help you find solutions quickly. We also offer excellent customer service to new and used Kia drivers. For more information about our Noblesville Kia maintenance center, keep reading.
Return To The Top
Where's The Noblesville Kia Dealer?

Located 17 minutes away from Noblesville, Kia of Fishers is ready to serve and assist you. We have put together finest selection of new and used Kia model to accommodate all of your needs and wants. We have also expanded our finance department to help you with all of your Kia  lease and finance concerns. Visit us today at 
13417 Britton Park Rd
Fishers
,
IN
46038
.
Make an Inquiry
* Indicates a required field