Directions from Indianapolis to Kia of Fishers, IN
Indianapolis 
Head east on Monument Cir toward E Market St  (.01mi)
Exit the traffic circle onto N Meridian St (131 ft.)
Continue Straight to stay on N. Meridian St (0.9 mi) 
Turn right onto 11th St (0.2 mi)
Merge onto I-65 S via the ramp to I-70 (0.1 mi)
Merge onto I-65 S (0.3 mi)
Take exit 112A on the left for Interstate 70 E toward Columbus OH (0.4 mi) 
Continue Onto I-70 E (1.5 mi) 
Keep left to stay on I-70E (1.4 mi) 
Keep left to stay on  I-70 E (2.1 mi) 
Take exit 89 for Shadeland Ave toward I-465 (0.3 mi) 
Keep left, follow signs for Interstate  465  N/Interstate  465 S (0.7 mi) 
Keep left at the fork, follow signs for I-465 N and merge onto I-465 N ( 2.3mi) 
Keep left to stay on I-465 N (1.3mi) 
Keep left to stay on I-465 N (3.3 mi) 
Take exit 37 to merge onto I-69 N/IN-37 N toward Ft. Wayne (4.3 mi) 
Take exit 205 for IN -37 N (1.8 mi) 
Continue onto IN- 37 N ( 1.3 mi) 
Continue onto IN-37 N ( 1.3mi) 
Turn left onto E 135th St (436 ft) 
Turn Right (75 ft.) 
Turn right (112 ft.) 
Turn left (66ft.) 
Arrive at Napleton Kia of Fishers, 13417 Britton Park Rd, Fishers, IN 46038
Make an Inquiry
* Indicates a required field
Sales Hours
Monday

9:00am-9:00pm

Tuesday

9:00am-9:00pm

Wednesday

9:00am-9:00pm

Thursday

9:00am-9:00pm

Friday

9:00am-9:00pm

Saturday

9:00am-7:00pm

Sunday

Closed
Visit The Kia Dealership Indianapolis Trusts | New & Used Cars For Sale 
Indianapolis, IN, will surprise you. With two major league sports clubs, the world's largest children's museum, and the Indianapolis Airport being the "Best Airport in North America," there's a lot more to Indy than what meets the eye.

You can even trace the roots of the History of Indianapolis in the American Civil War at the Indiana Historical Society museum. However, if you're looking for a great view of Indy, you can always check out the Downtown Indianapolis Skyline, the Indiana Statehouse, the Soldiers and Sailor Monument, or the Lucas Oil Stadium.

However, if you're new to Marion County, or you're a local native to the Crossroads of America, you're going to need a reliable means of transportation. You're going to need a car or SUV that knows how to get around town and can handle Indiana's severe weather. You're going to need to visit our local Indianapolis Kia dealer near you.

We offer a powerful lineup of Kia cars, SUVs, and minivans for sale. From the Kia Optima to the Forte, Stinger, and Cadenza, we have plenty of new car models for sale. We also offer the new Kia Soul, Niro, Sportage, Sorento, Sedona, and Telluride. If that's not enough, we also provide enhanced performance upgrades and advanced interior features to help you make your next drive your best drive.

As a further convenience, we also offer special Kia financing options and price quotes to Inianapolis residents. And don't worry. We are always expanding our Kia dealership's inventory. Our goal is to make sure everyone in Indy has a reliable means of transportation that they can always count on.

For more information about us, check our Indianapolis Kia Dealership reviews and services.
Return To The Top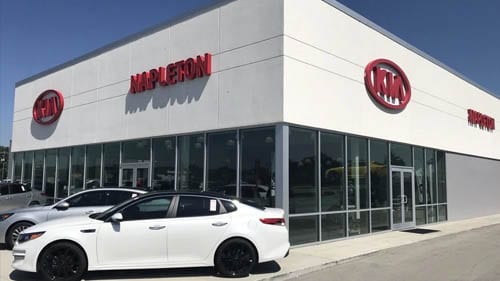 New Car for Sale

With an estimated population of 876,862 people, Kia of Fishers is consistently expanding our new Kia car inventory for Indy drivers.

Whether you're looking for a new Kia car, SUV, or minivan, there's no limit to what you can find at  our local Kia car dealership .

We are the "Rail Road Cities" premier Kia vehicle dealer. We have everything you can imagine. Starting with the Kia Optima, to the Forte, Stinger, Cadenza, Sorento, Sedona, Sportage, Niro, Soul, all the way up to the Kia Telluride, there's something here for everyone.

Indy Kia drivers can also find great new car prices in our dealership in Fishers that's only a half-hour drive from Indianapolis. Come check out our new Kia car listings and find out how you can save big on a new Kia for sale at a Kia dealership near you.

Used Car Dealership in Indianapolis, IN
Indianapolis used car dealership shoppers are in luck! For a limited time, we are offering a huge selection of preowned cars for sale at our dealership near Indianapolis.

We're talking affordable second-hand vehicles with low mileage and a premium warranty for our clients in Indy.

Plus, our used car lot is full of second-hand Kia and other major brand cars packed with innovative new features and technology.

You're also going to love how much more efficient our used Kia models are. Not to mention, you can also save more time and money.


Each of our pre-owned vehicles has undergone a thorough inspection to ensure that you have the best driving experience.

This means you can spend less time worrying about auto repairs and more time exploring Downtown Indianapolis in your new or pre-owned Kia. 
And if you're still looking for more reassurance, we at Kia of Fishers also offer a wide range of certified preowned Kia vehicles for sale at our Kia dealership serving Indianapolis and the surrounding areas. In our experience, most of our local Indy drivers have benefited from our Kia Certified Preowned Vehicle Program. It includes:


164 Point Inspection 

Low Maintenance Cost 

Roadside Assistance 

Towing Assistance 

Free CarFax Report


For more information about our Indy Kia dealership, and used Kia car deals, visit Kia of Fishers today. 
Return To The Top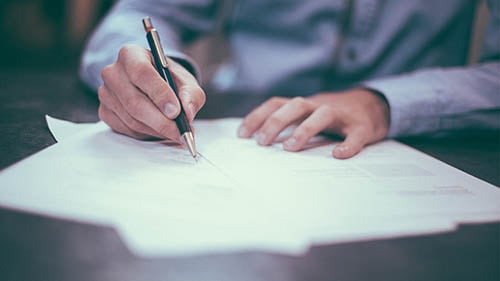 Indianapolis Kia Finance Department
At our local Indy Kia finance department, we offer the perfect combination of finance and automotive advice.

Our goal is to make it easier for our Indy clients to find out which finance option is the best for you. To achieve this, we have put together a team of professional financial advisors in our dealership that are thoroughly familiar with financing and leasing a car.

We have also established a nationwide network of financial institutions and lenders to help you get approved for a Kia auto loan.

As a further convenience, we even offer a list of finance tools to help you calculate your car payments, interest rates, and down payments on your new Kia.

You'll also be glad to know that we work on your behalf. Therefore, we will walk you through every step of the process. This includes helping you find the right lender, seeking approval, helping yo negotiate the best rate for you. As an extension, we also offer flexible new Kia car lease terms, lease payments, and little or no money down leases to Indy Kia shoppers.


Ultimately we want to ensure that you have the best shopping experience at our local Indianapolis Kia dealer. To achieve this we provide the best information. To learn more about how we can help you finance or lease your new Kia at our dealership, visit us today.

Return To The Top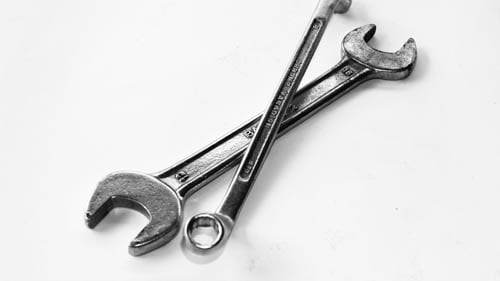 Indianapolis Kia Maintenance Department
Brakes, check. Oil change, check. Transmission fluid, check. Schedule your next maintenance appointment at our local Indy Kia dealer. 

With an all-new state-of-the-art service auto repair center, and a full roster of certified Kia technicians, we can help you with all of your auto repairs.

We can also help you with your scheduled service appointments and preventative maintenance of your Kia vehicle. You'll also be surprised to find out that we offer affordable Kia maintenance services to everyone.

Believe it or not, we understand how inconvenient  last minute car problems can be. That's why we work round the clock to help our customers get back on the road. So, if your Kia is due for a regular maintenance check up, call us or visit our dealership today.

Return To The Top
Find Indianapolis Kia Dealer Near Me

If you're still reading this, you're probably wondering "where is the Indianapolis Kia dealer near me?" If so, you're not alone. We have listed the directions to Kia of Fishers dealership. Our dealership is just 20 miles from Indianapolis and the short drive will be well worth it. We look forward to helping everyone get their hands on a new or used Kia for sale. Our customer service representatives are waiting to assist you with all of your questions and concerns about our Kia dealerships inventory, prices, models, and finance options.