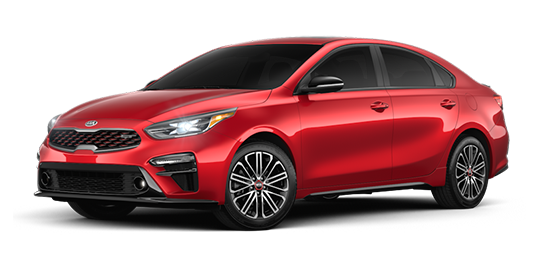 Are you trying to find the best Greenfield Kia dealer near you? You're in luck. Kia of Fishers is located 35 minutes northwest of Hancock County, and we offer the finest selection of Kia vehicles in Indiana. Whether you're looking for a new car, a used car, or a certified preowned vehicle, our dealerships Kia inventory has something in for everyone in the Indianapolis metropolitan area. You'll also be glad to know that our Kia Dealerships hours are extended to help you shop at your own pace. 
But make no mistake. Our dealership's local proximity near Greenfield isn't the only reason to come to Kia of Fishers. We also offer great deals on all of your favorite Kia models. Starting with the Kia Forte, to the K5 (formerly Kia Optima), Stinger, Cadenza, Niro, Sportage, Carnival, Seltos, Niro, Sedona, Sorento, Soul, all the way up to the Telluride, we offer affordable Kia dealership prices to everyone. Not to mention, we also make it easier for residents to lease or finance a new vehicle. And don't worry. We can also help you with all of your new and used car maintenance auto repairs. Come discover why so many Greenfield car buyers shop with us. Visit us today at  13417 Britton Park Rd Fishers, IN 46038
For more information about our local Kia Dealers services, keep reading.

Return To The Top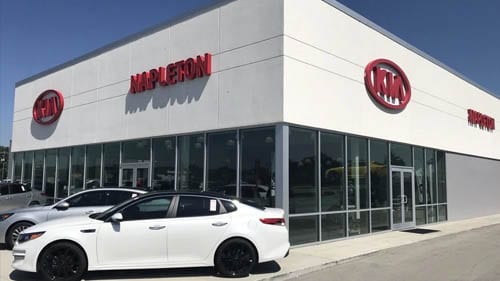 New Kia Dealer in Greenfield, IN
If you're looking  for the best way to get a fresh start, our new Kia dealerships s the perfect solution. We carry the ultimate selection of Kia cars, SUVs, and minivans, in our dealerships inventory. We also offer plenty of new car deals, prices, and reward. Not to mention, each of our vehicles comes backed with an industry leading 100,000-mile/ 10-year powertrain warranty. Kia is one of the smartest investments. If that's not enough, we also offer vast collection of high-end model trims for you to choose from. In the end, our goal is to provide you with the best car for you. Therefore, we  go above and beyond to give you a diverse selection of new cars to choose from. But don't just take our word for it. See for yourself.  Check out our new car inventory, below.

Return To The Top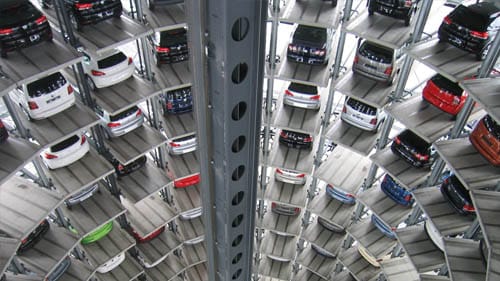 Used Kia Dealer in Greenfield, IN
Looking for a great used car deal with low mileage? Look no further. Your local Greefield Kia dealer has you covered. With over 1,000 different  preowned Kia's  for sale, we've got you covered. This includes  used cars, SUVs, and minivans. We also offer used cars under $10K. At the same time, you can also expect to find more premium value cars at a low cost. As a result, you can experience the best of all worlds.

However,  we can also help you find a new certified preowned Kia vehicle. With our new Certified Preowned Kia Program, we incorporate a wealth of benefits for certified preowned car drivers. Some of these benefits include:
Extended 100,000 mile/10-year powertrain warranty

Roadside assistance

Towing Assistance

Low Maintenance cost

Free CarFax Report

If you would like to learn more about our Greenfield used car deals, or certified preowned program, come speak to a professional Kia expert.

Greenfield Kia Lease Dealer
If you're looking  to lease a new car for sale, you should consider visit our local Greenfield Kia dealer. We can help you pay little or nothing down, and reduce your monthly car payments. We can also help you gain first-hand access to all of the latest Kia models. And it doesn't stop there. We also offer flexible lease terms to our new Kia lease drivers.  There's never been a better way to  get the car you want at the price you want.  And to top it off, you can also swap out your old lease for a new lease at the end of your lease agreement. Sounds awesome, right. If so, it's time to make your way down to our local Greenfield Kia dealer.

Make an appointment >>

Return To The Top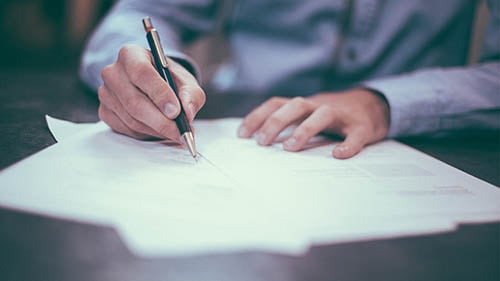 Greenfield Kia Finance Options
For drivers looking for a Greenfield Kia dealership with finance options, you've come to the right place. Our finance team has spent years helping drivers with bad credit, no credit, and good credit. With this in mind, it would be more than happy to assist you. Each of our financial advisors is committed to working in your best interest. Therefore, we will walk you through every step of the process. This includes helping you organize all of your paperwork, and finding the best lender for you. It also includes helping you find a great interest rate on a new auto loan. Believe it or not, we understand that new or used car financing can be complicated. Therefore we have organized a progressive, forward-thinking team of financial advisors to help secure the proper funding. 
Return To The Top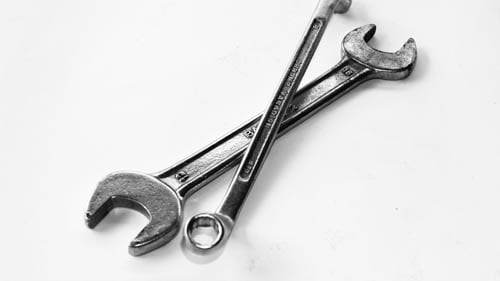 Greenfield Kia Maintenance Center
When it comes down to maintaining your  Kia vehicle, no one cares more than us.  We have put together a state-of-the-art maintenance facility to run the proper diagnostic test on your vehicle and get to the root of the problem. We have also put together team of highly trained Kia Certified Technicians. Together, we can help you with all of your auto repair concerns. Even if you're just doing a scheduled service maintenance check, we can help you. And as you might imagine we also offer preventative maintenance services as well. At Kia of Fishers our goal is to make sure you have the best driving experience. In order to achieve this, we are committed to making sure that you vehicle is running at optimum capacity. Schedule your next Kia maintenance service appointment, today.

Return To The Top
Where Is The Greenfield Kia Dealer
Have you heard enough? Are you ready to visit your local Greenfield Kia dealership? If so, we look forward to meeting you. As mentioned before, Kia of Fishers is located less than 35 minutes away from Hancock County off of I-70 West in the heart of Indianapolis. Below we have listed the direction to get to Kia of Fishers from Greenfield, IN.

Make an Inquiry
* Indicates a required field